Strawberry rum, Vodka, Peach Pureè, and Lemonade
Cucumber infused vodka, strawberry purée, lemon juice and simple syrup
Frozen Strawberry Lemonade
Strawberry Purè, Vodka and Lemonade
Draft Beers
Served in 16oz Cups
Full bodied and malty, with a bready aroma and light, brisk hop bitterness abv 5.5%
A classic east coast IPA! Pungently citrusy, grassy hop flavor without being crushingly bitter. A timeless brew! 6% ABV
Captain Lawrence Citra Dreams IPA
Bold and juicy NEIPA dominated by citrus and light herbal notes from the Citra hops. Moderately bitter and medium body. 7% ABV
Ommegang IDYLL Days Pilsner
A beautifully crafted Belgium style pilsner, bready malt & earth euro hops deliver a simple yet glorious drinking experience. ABV 5% Cooperstown, NY
Big Wave is a lighter-bodied golden ale with a tropical hop aroma and flavor—smooth, easy drinking, and refreshing. The use of caramel malt contributes to the golden hue of this beer, and our special blend of hops provides a bright, quenching finish that makes it a struggle to not grab another one. ABV: 4.4% Kailua Kona, HI
Magnify Brewing Vine Shine IPA
This beer was inspired by both East and West coast IPAs. Drawing its dank piney hop character from the West, and its smooth light bitterness, along with its dry ``crushabilty``from the East, Vine Shine combines both styles to make a truly unique IPA. - 6.5% ABV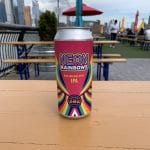 Ommegang Neon Rainbows, New England style IPA
16 oz can. An alluring hazy NEIPA that's irresistibly juicy, unfiltered, and double dry hopped for a fragrantly fruity nose. ABV 6.7% Cooperstown, NY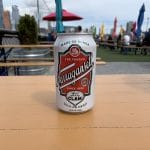 One of the greatest American lagers since 1890! Brewed to be crisp, clean and perfectly refreshing. ABV 5% Pawtucket, RI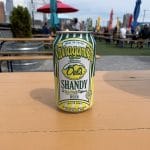 Narragansett Del's Shandy
Their classic American lager blended with Newport, Rhode Island's famous Del's lemonade. Lager and lemonade is a famously refreshing drink from Europe that never lets you down on a hot summer day. Crisp lager, with a slightly tart / sweet lemon twist! 5% ABV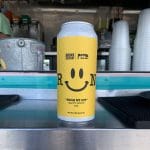 Bronx Brewery - Smile My Guy
Light Body. Citrus Hops. Happy Vibes. A craveable, crushable, any-time-of-the-day IPA brewed to put a smile on your face, featuring Perico Limited's iconic 'Smile My Guy' design on the label. ABV- 5% Happy Hoppy IPA Bronx, NY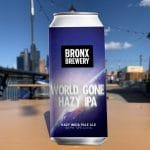 An IPA as hazy as the times we live in. Full-bodied and juicy, packed with orange, mango and pineapple, this one's brewed to celebrate the lights in the haze. 7% ABV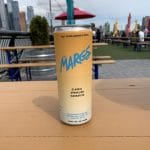 Margs Sparkling Margarita
Flavors: Lime, Coconut, Mezcal and Mango - 100 calorie, all natural, no added sugar, Sparkling margarita in a can.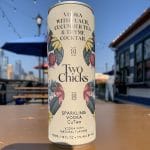 Two Chicks Sparkling Vodka CuTea
Savory peach paired with refreshing cucumber tea and a subtle finish of thyme. The perfect polished peach cocktail. Features: Flavored, Gluten-free, Vegan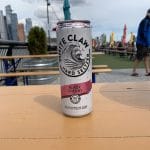 This seltzer needs no introduction! A clean fermentation of raw sugar and the addition of natural black cherry flavor that is light, flavorful, and always refreshing. Only 100 calories per can. The best selling seltzer on the planet! 5% ABV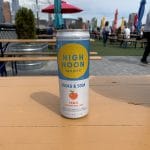 High Noon Vodka & Club Soda
Peach or Watermelon. 100 calorie, no sugar, gluten free, vodka & seltzer with real juice 4.5% ABV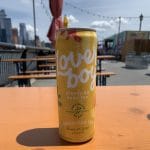 A year-round staple with an unexpected twist. Organic brewed black tea is infused with zesty lemon juice and finished with a subtle kick of ginger. As with our other teas, it's lightly sweetened with monk fruit to satisfy your tastebuds without the calories of sugar. ABV: 4.2%, New York, NY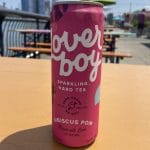 Loverboy Hibiscus-Pomegranate
Organic hibiscus is steeped and brewed like a tea, paired with tangy pomegranate, and topped off with a squeeze of lime juice. We've sweetened it with monk fruit to give you a perfect balance of flavors.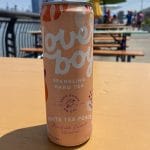 An updated classic that you'll want to sip on all day! Organic brewed white tea is perfectly paired with juicy peach and a soothing hint of lavender. It's sweetened with monk fruit, and balanced by a touch of lemon to ensure you are thoroughly satisfied.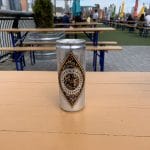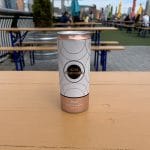 Frozen Drinks
All made with organic ingredients, NON GMO, Gluten free mix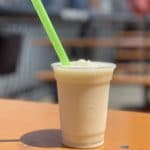 Light rum, pineapple juice, coconut, orange juice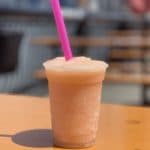 Grapefruit, tequila and aperol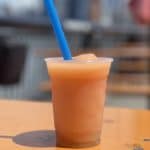 Ginger, Lime, Tequila and Watermelon Juice
Nacho Mama's Sangria
16 oz cup $14 or bottle $38
House Cocktails
16 oz cup $15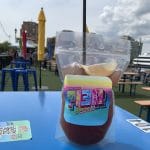 Passionfruit tea, new amsterdam peach vodka, Cruzan strawberry rum, lemon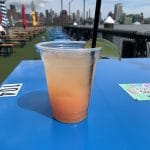 Jalapeno infused Cuervo tradiotional blanco tequila, blood orange, lime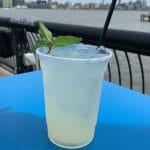 Cruzan coconut rum, fresh mint, lime, sugar, soda water
Cuervo traditional blanco tequila, juice, agave nectar, lime juice, triple sec, watermelon juice
Punches
16 oz cup $14 or bottle $38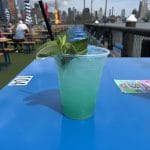 1800 coconut tequila, agave, lime, pineapple, orange, angostura bitters, blue curaçao and nutmeg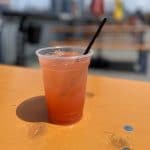 Sky watermelon vodka, aperol, lime, pineapple, coconut water, watermelon juice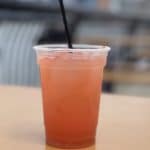 Coconut rum, vodka, Orange juice, cranberry juice, strawberry puree, lemonade
Sky Pineapple Vodka, Strawberry Cruzan Rum, blood peach puree, Lemon Juice, Lemonade.
Cocktails
Served in 16oz Cups
Cuervo Traditional Blanco
Shot of Casamigos Reposado