Monday Madness
Every Monday 4-11pm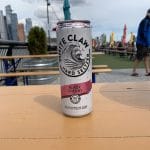 White Claw Black Cherry or Watermelon
This seltzer needs no introduction! A clean fermentation of raw sugar and the addition of natural black cherry or watermelon flavor that is light, flavorful, and always refreshing. Only 100 calories per can. The best selling seltzer on the planet! 5% ABV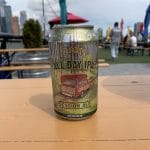 Style: Session IPA - Satisfies your tastes while keeping your senses sharp. Brewed with a complex array of ingredients. Balanced for optimal aromatics and a clean finish. 4.7% ABV
2 Bottles of Any Punch or Sangria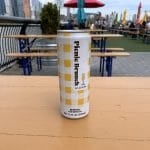 Picnic Brunch Mimosa (Bucket of 6)
White wine spritz with orange juice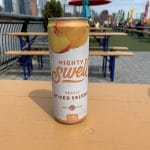 Mighty Swell Peach Spiked Spritzer (Bucket of 6)
Peach jam fruit forward seltzer,only 100 calories and 3 grams of carbs per can, every gluten free seltzer is a reason to celebrate. Fruit forward with light citrus and orange blossom. Plenty of sparkle. ABV 5% Dripping Springs TX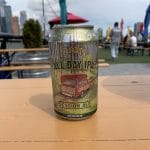 Founders All Day (Bucket of 6)
Style: Session IPA - Satisfies your tastes while keeping your senses sharp. Brewed with a complex array of ingredients. Balanced for optimal aromatics and a clean finish. 4.7% ABV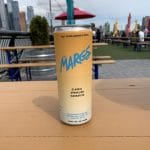 SIPS Margs Bucket - 6 Cans
Flavors: Mezcal, Coconut & Mango - 100 calorie, all natural, no added sugar, Sparkling margarita in a can.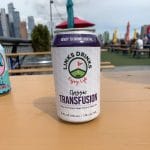 A favorite of golfers worldwide made with premium vodka, ginger ale & grape juice. All natural, gluten free and no preservatives. ABV 7% Norwalk CT
Draft Beers
Served in 16oz Cups
Hoboken Brewery Bodi Blonde
Coconut infused blonde ale, super smooth, with notes of citrus. 5.5% ABV
Refreshing pale ale with bready malt flavors, a snappy clean bitterness and a bright, floral aroma. Clean and easy! 5% ABV
A classic east coast IPA! Pungently citrusy, grassy hop flavor without being crushingly bitter. A timeless brew! 6% ABV
Firestone Walker Mind Haze IPA
A luscious hazy IPA with juicy & fruity hop aroma and flavor. Creamy texture with pronounced tropical flavors from a unique mix of hops. 6.2% ABV
Captain Lawrence Citra Dreams IPA
Bold and juicy NEIPA dominated by citrus and light herbal notes from the Citra hops. Moderately bitter and medium body. 7% ABV
This Belgian style white ale is brewed with California orange peel and fresh coriander. Bright crisp and slightly citrusy, perfect for summer sessions. ABV 5.1% Boston, MA
Ommegang IDYLL Days Pilsner
A beautifully crafted Belgium style pilsner, bready malt & earth euro hops deliver a simple yet glorious drinking experience. ABV 5% Cooperstown, NY
Experience the magic of Purple Haze. Clouds of real raspberries swirl in this tart and tantalizing lager inspired by the good spirits and dark mysteries of New Orleans. Brewed with pilsner and wheat malts along with Vanguard hops, let the scent of berries in the hazy purple brew put a spell on you. ABV: 4.2% Covington, Louisiana
Big Wave is a lighter-bodied golden ale with a tropical hop aroma and flavor—smooth, easy drinking, and refreshing. The use of caramel malt contributes to the golden hue of this beer, and our special blend of hops provides a bright, quenching finish that makes it a struggle to not grab another one. ABV: 4.4% Kailua Kona, HI
Magnify Brewing Vine Shine IPA
This beer was inspired by both East and West coast IPAs. Drawing its dank piney hop character from the West, and its smooth light bitterness, along with its dry ``crushabilty``from the East, Vine Shine combines both styles to make a truly unique IPA. - 6.5% ABV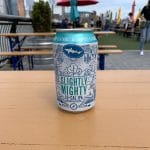 Dogfish Slightly Mighty Lo Cal IPA
Only a 95 calorie IPA but full of flavor! Notes of tropical fruit…pineapple, coconut, mango and citrus. Wonderful hop aromatics. 4% ABV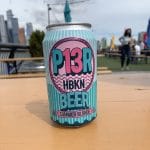 Pier Beer Summer Blonde by Departed Soles
Super easy summertime crushable beer! Hands down the best for Pier days. ABV 4.5% Jersey City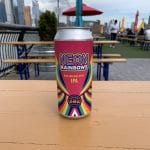 Ommegang Neon Rainbows, New England style IPA 16 oz can
An alluring hazy NEIPA that's irresistibly juicy, unfiltered, and double dry hopped for a fragrantly fruity nose. ABV 6.7% Cooperstown, NY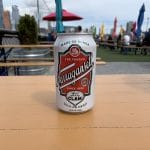 One of the greatest American lagers since 1890! Brewed to be crisp, clean and perfectly refreshing. ABV 5% Pawtucket, RI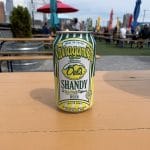 Narragansett Del's Shandy
Their classic American lager blended with Newport, Rhode Island's famous Del's lemonade. Lager and lemonade is a famously refreshing drink from Europe that never lets you down on a hot summer day. Crisp lager, with a slightly tart / sweet lemon twist! 5% ABV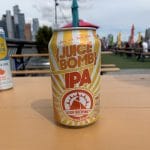 A hazy, golden, unfiltered IPA.The low bitterness and late hopping showcase the citrusy, juicy notes of American hops. A blast of tropical aroma is followed by a resiny and balanced flavor. Juice bomb features all the aspects and nuances of full hop flavor, not just bitterness — providing an upfront but easy drinking beer. Abv: 6.5%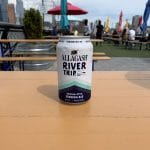 Allagash River Trip Session Pale Ale
River Trip is a Belgian-style session ale with hop-forward grapefruit and stone fruit notes. It's brewed in the table beer style with local grains and spiced with coriander for an extra hint of citrus. Dry hopping with Comet and Azacca contributes to the mix of melon and grapefruit notes in the beer's aroma. ABV: 4.8% Portland Maine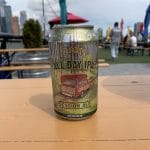 Style: Session IPA - Satisfies your tastes while keeping your senses sharp. Brewed with a complex array of ingredients. Balanced for optimal aromatics and a clean finish. 4.7% ABV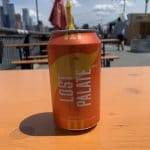 Goose Island Lost Palate Hazy IPA with Mango and Cinnamon
This release is dedicated to Jonny, a long time Goose Island employee. Jonny, and Brewer Quinn, came up with this recipe after Jonny's recent victorious battle with cancer. Jonny lost the ability to taste many flavors, an unfortunate consequence of battling cancer. He almost completely lost his palate and mangos and cinnamon were two of the few things he was still able to taste. ABV: 6.3%, Chicago, IL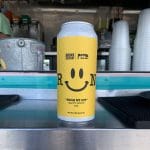 Bronx Brewery - Smile My Guy
Light Body. Citrus Hops. Happy Vibes. A craveable, crushable, any-time-of-the-day IPA brewed to put a smile on your face, featuring Perico Limited's iconic 'Smile My Guy' design on the label. ABV- 5% Happy Hoppy IPA Bronx, NY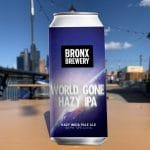 An IPA as hazy as the times we live in. Full-bodied and juicy, packed with orange, mango and pineapple, this one's brewed to celebrate the lights in the haze. 7% ABV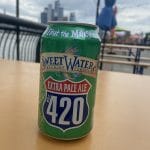 Sweetwater 420 Extra Pale Ale
A tasty West Coast style Extra Pale Ale accentuated with a stimulating hop character. ABV 5.7%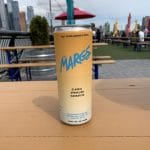 Margs Sparkling Margarita
Flavors: Mezcal, Coconut & Mango - 100 calorie, all natural, no added sugar, Sparkling margarita in a can.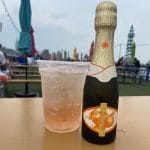 Garden Spritz is the blend of an exceptional sparkling wine and a unique bitters recipe crafted with locally sourced fresh oranges macerated with dry orange peels, herbs and spices carefully selected from the finest terroirs in the world. We bring nature to the world of spritz. - ABV 11%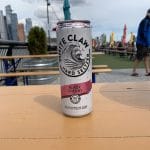 White Claw Black Cherry or Watermelon
This seltzer needs no introduction! A clean fermentation of raw sugar and the addition of natural black cherry or watermelon flavor that is light, flavorful, and always refreshing. Only 100 calories per can. The best selling seltzer on the planet! 5% ABV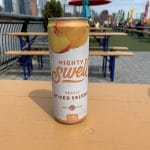 Mighty Swell Peach Spiked Spritzer
Peach jam fruit forward seltzer,only 100 calories and 3 grams of carbs per can, every gluten free seltzer is a reason to celebrate. Fruit forward with light citrus and orange blossom. Plenty of sparkle. ABV 5% Dripping Springs TX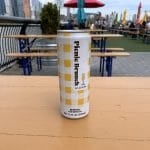 White wine spritz with orange juice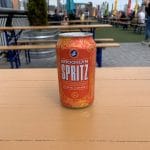 A fun & fizzy take on the classic Italian drink that mixed a famous brand of bitters and prosecco. Expect slightly bitter orange and prosecco like flavors.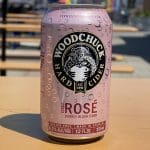 Bubbly blush Rose Cider. Crisp, light and dry with slight sweetness ABV 6.1%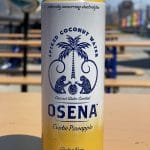 Osena - Spiked Coconut Water
Exotic Pineapple Alcohol- 5% 100 cals, zero sugar and gluten free. Naturally occurring electrolytes! The unofficial taste of the tropics. Delicious pineapple mixes with a rich coconut water base for a flavor that will whisk you away to your favorite beach - real or imaginary.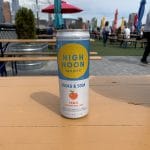 High Noon Vodka & Club Soda
Peach or Watermelon. 100 calorie, no sugar, gluten free, vodka & seltzer with real juice 4.5% ABV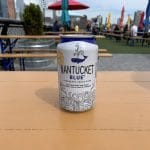 Made with 100% real vodka from Triple Eight Distillery and flavored with natural blueberry and lemon flavors. These carbonated ready-to-drink cocktails are 100% Gluten Free. ABV: 4.44%, Nantucket Island, MA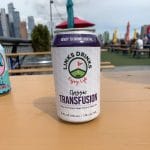 A favorite of golfers worldwide made with premium vodka, ginger ale & grape juice. All natural, gluten free and no preservatives. ABV 7% Norwalk CT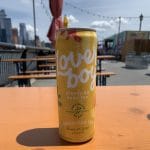 A year-round staple with an unexpected twist. Organic brewed black tea is infused with zesty lemon juice and finished with a subtle kick of ginger. As with our other teas, it's lightly sweetened with monk fruit to satisfy your tastebuds without the calories of sugar. ABV: 4.2%, New York, NY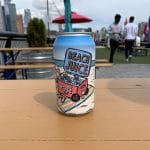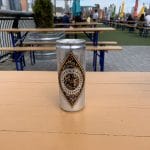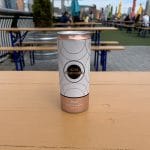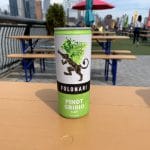 Frozen Drinks
All made with organic ingredients, NON GMO, Gluten free mix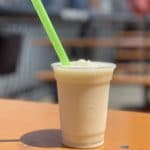 Light rum, pineapple juice, coconut, orange juice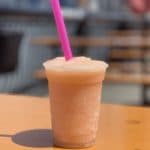 Grapefruit, tequila and aperol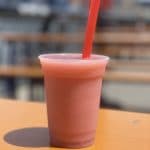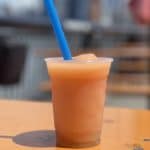 Ginger, Lime, Tequila and Watermelon Juice
Nacho Mama's Sangria
16 oz cup $14 or bottle $38
House Cocktails
Served in 16oz Cups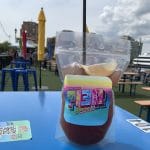 Passionfruit tea, new amsterdam peach vodka, Cruzan strawberry rum, lemon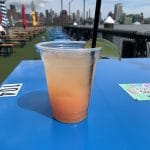 Jalapeno infused Cuervo tradiotional blanco tequila, blood orange, lime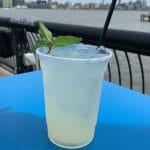 Cruzan coconut rum, fresh mint, lime, sugar, soda water
Cuervo traditional blanco tequila, juice, agave nectar, lime juice, triple sec, watermelon juice
Punches
16 oz cup $14 or bottle $38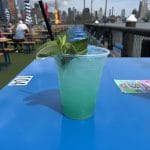 1800 coconut tequila, agave, lime, pineapple, orange, angostura bitters, blue curaçao and nutmeg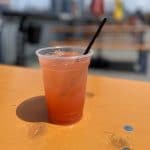 Sky watermelon vodka, aperol, lime, pineapple, coconut water, watermelon juice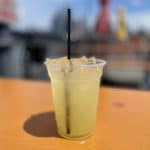 Cruzan banana rum, lemon juice, pineapple juice, lemon lime soda, banana syrup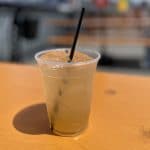 pearl cucumber vodka, green tea, ruby red grapefruit juice, honey syrup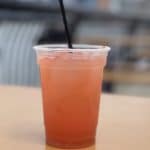 Coconut rum, vodka, Orange juice, cranberry juice, strawberry puree, lemonade
Cocktails
Served in 16oz Cups
Cuervo Traditional Blanco
Shot of Casamigos Reposado